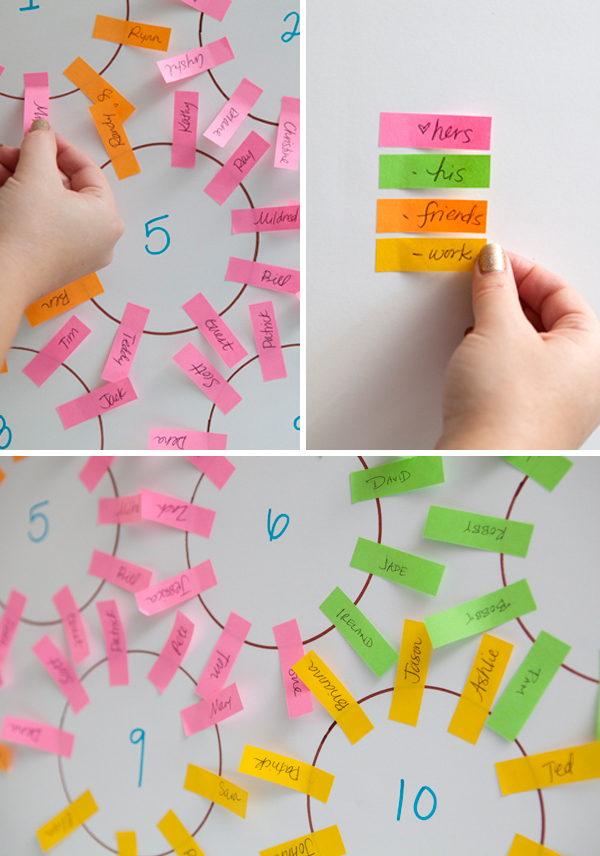 Photo and tutorial here
Figuring out how to distribute your guests among the tables on your wedding can be a long and stressful process. That's when having some sort of seating chart can be a great help.
This is one of the best ideas I've found to make that task easier. You'll need a large piece of paper or board, different colour post-its and a few markers.
Simply draw the table arrangement of your reception, write the names of the guest on the post-it strips (using a colour code for different "categories") and place them on the tables, repositioning them when needed.